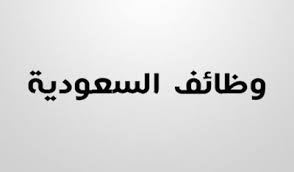 الوصف الوظيفي
:Electrical Technician
To ensure success as an electrical technician, you should exhibit solid knowledge of Maintenance performance standards and experience in a similar field of specialization. A top-notch Electrical technician will be someone whose electrical expertise translates into optimized machinery and equipment performance
:Duties and Responsibilities
As a general role Electrical technician is responsible about repair and replace defective components in motors, generators, controllers, storage batteries, switchboards, conductors, switches and varied electrical fixtures
Completion assigned maintenance programs (but not limited) PM, PDM, Check list, Monitoring list.
Electrical technician is responsible for line, machine, equipment, or part failure due to avoidable maintenance related reason. Responsibility about failure is determined after investigation.
Inspect, maintain repair and overhaul electromechanical and solid-state electrical equipment, using a variety of electrical test equipment, meters, powered and non-powered tools and equipment.
Install new electrical and electronic equipment and electrical wiring according to the National Electrical Code and company electrical standards.
Maintain and repair electrical and electronic systems for Project facilities and equipment.
Perform high voltage switching and operate generators in support of operations.
Work safely and cooperatively with co-workers and the public.
Comply with and practice proper equipment clearance procedures.
Perform all work in compliance with applicable codes, standards, safety and environment regulations.
Responsible for station lockout/tagout procedures as mandated by company policy.
Electrical technician is responsible for Install, maintain and repair electrical, electromechanical, and electronic parts of machinery and equipment.
Electrical technician is responsible for Perform defensive repair and preservation of field, plant for electronic and electrical systems, equipment, and devices.
Read and interpret schematics and wiring diagrams
Mechanical Technician:
This position will support operations by maintaining, troubleshooting, repairing and optimizing all facilities and manufacturing equipment including but not limited to: construction, painting, plumbing, welding, heating/cooling, automation and fire protection systems in a safe and orderly fashion as directed by the Maintenance Manager. This position creates value for the facility by performing preventative and corrective maintenance leading to increased
uptime and reliability, thus helping the facility to meet their production and quality goals
Duties and Responsibilities:
As a general role Mechanical technician is responsible about Identifying, troubleshoot and repairing mechanical, hydraulic, pneumatic on plant facilities and production equipment.
Performs preventative maintenance as per defined interval/schedule in a timely manner and documents maintenance concerns/resolutions; providing action plans and status reports as needed.
Ensure mechanical operations, standards and controls are maintained at high quality.
Recognizes and corrects potential equipment failure or unsafe conditions and communicates this to Maintenance Manager.
Comply with company safety guidelines and procedures.
Utilizes appropriate Personal Protective Equipment (PPE) including, but not limited to, safety glasses, face shields, hearing protection, safety shoes, gloves, and aprons. Work safely and cooperatively with co-workers and the public.
Handle personal tools for job including up-to-date documented personal tool lists and responsible for proper care/cleaning of tools, parts, materials, and work area.
Work all shifts flexibly when job demands.
المهارات
: Mechanical Technician
Good Communication Skills
Troubleshooting skills
Team Player
High level of integrity
Adaptability
Good Emergency Response
Following Safety instructions
:Electrical Technician
Attention to details
Leadership skills
Communication skills
knowledge of schematics and blueprint
تفاصيل الوظيفة
منطقة الوظيفة الجبيل, المملكة العربية السعودية
قطاع الشركة الإنتاج الصناعي
طبيعة عمل الشركة صاحب عمل (القطاع الخاص)
الدور الوظيفي الصيانة والإصلاح والدعم الفني
نوع التوظيف دوام كامل
الراتب الشهري غير محدد
عدد الوظائف الشاغرة 5
المرشح المفضل
المستوى المهني متوسط الخبرة
عدد سنوات الخبرة الحد الأدنى: 3 الحد الأقصى: 5
منطقة الإقامة z15,0,0; الأردن; الإمارات العربية المتحدة; البحرين; الجزائر; السودان; الصومال; العراق; الفلبين; الكويت; المغرب; المملكة العربية السعودية; الهند; اليمن; تونس; جزر القمر; جيبوتى; سوريا; عمان; فلسطين; قطر; لبنان; ليبيا; مصر; موريتانيا
الجنس ذكر
الشهادة دبلوم
العمر الحد الأدنى: 25 الحد الأقصى: 35