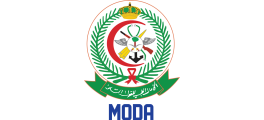 الوصف الوظيفي
Duties and ResponsibilitiesJobSpecific Duties                                                                            Performs rapid assessment and treatment of patients during the initial phase of illness, trauma      and / life threatening situationsPerforms triage while considering physical and psychological state of the patientManages Basic Life Support needs and stabilizes the patient until attending physician is     available based upon Policy and Procedure GuidelinesInitiates corrective action whenever information from monitoring equipment shows adverse       symptomsRecords patients' current vital signsWorks directly under the physicians and assists them during examination, diagnostic testing and treatmentPerforms a variety of supportive and technical nursing skills utilizing a range of equipment,     supplies, medications and others in carrying out specific medical orders for administration of      medication and performance of specific patient treatments, using equipment in a safe and     effective mannerPerforms procedures accurately, completely and safely according to hospital policies and  proceduresAssists in the formation of nursing care standards / policies and supports the Head Nurse and unit staff in its implementationParticipates in the care, custody and administration of medicine in accordance with hospital        policyDocuments and reports all accidents / incidents to the Head Nurse / Charge Nurse and        Nursing SupervisorEnsures that all nursing documents are completed accurately and legibly and understands the       importance and relevance of their confidential natureAssists in data collection for monitoring and statistical purposesCollaborates with interdisciplinary health team members in establishing the plan of care for         patientsAssists with the resolution of problems on a shift-to-shift basis, with appropriate documentation and follow-up reports to the Head NursePerforms other tasks and duties within the scope of his/her knowledge, skills and              abilities  as delegated/ assigned in accordance with the hospital policy

المهارات
Specialized Knowledge / Skills:
1.1 Considerable knowledge of standards, ethics principles and practices of Emergency
1.2. Demonstrates knowledge of human behaviour / psychology.
1.3 Possesses comprehensive nursing knowledge of methods of diagnosing and treating human
injuries, illness and abnormalities.
1.4 Demonstrates knowledge human anatomy and physiology.
2.1 Possesses a compassionate nature and displays empathy towards patients.
2.2 Maintains good health and must be prepared to work odd hours.
2.3 Demonstrates tact, patience, understanding, dependability and possesses a desire to help
people.
2.4 Portrays very good communication skills and has the ability to function as a part of a multi-
     national/ multi cultural team.
2.5 Demonstrates honesty and discretion.
2.6 Possesses critical thinking skills and the ability to make quick decisions in a high stress
situation. Educationتمريض

تفاصيل الوظيفة
منطقة الوظيفةحفر الباطن, المملكة العربية السعودية
قطاع الشركةالمستشفيات الطبية
طبيعة عمل الشركةصاحب عمل (القطاع العام)
الدور الوظيفيالطب والرعاية الصحية والتمريض
نوع التوظيفغير محدد
الراتب الشهريغير محدد
عدد الوظائف الشاغرةغير محدد
المرشح المفضل
المستوى المهنيمتوسط الخبرة