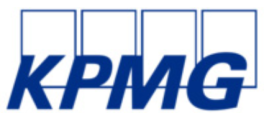 الوصف الوظيفي
Position Overview:
KPMG Clients and Markets function plays a critical role in identifying, winning and retaining clients. Within Sectors identified sectors KPMG Clients and Markets team is developing a comprehensive understanding of the clients, their sectors and the range of issues they face. The Client and Markets team provides industry-leading insight and knowledge to KPMG delivery teams, helping them to win opportunities and deliver an exceptional client experience.
The candidate will take the role of account manager on the Healthcare sector and deliver support to Head of Healthcare in business development and managing the go-tomarket plan for the account.
The account manager will be responsible to ensure alignment and consistency in the execution of the account strategy.
The candidate will support Head of Healthcare in developing business-related leads for project work in the account and will support the delivery teams in crafting proper value propositions for the account.
Main Responsibilities    **See reporting / tasks summary in appendix
Opportunity Management 20%
Qualify opportunities by using KPMG market edge, sales tools and processes
Ensure that all opportunities with the client are captured, tracked and monitored in CRM
Placeholder for Etimad / proposal submissions
Sector/Account strategy and reporting 30%
Driving the development of the Healthcare/MOH+ plan and strategy
Monitor account progress and report on outcomes in Mid-year and End-year reports including analysis on wins, losses, solutions and strategic activates
Budget Management: Monitor and report on EMA account budget
Client relationship development and management 20%
Expected to be at least two days a week at client site
Actively building and managing the relationship and interface with local and international KPMG teams and solutions that provide KPMG with the optimum capability to illustrate our expertise and sell our services
Supporting the Lead Partner to develop broad and deep client relationships
Proposal and content development 15%
Actively involved in driving and structuring the submission on medium to large opportunities
Actively engage in developing the value proposition
Ensure design and quality of submissions meets the high expectations of KPMG clients
Contributing to thought leadership and knowledge management to support practice development
Develop portfolio and solution packs
Practice development and management 15%
Manage and drive the account internal monthly meetings: CST meeting, Healthcare team meeting etc.
Manage the recruitment planning and process
Directing, managing and mentoring junior team members
Driving and supporting on strategic activities
placeholder for activities like Masterclass / strategy day / internal training Interfaces.
Client: MOH+
Client employees
Engagement team
Employees across all solutions
Local and international KPMG employees
المهارات
Competencies  Consultancy Skills:
Experience in delivering consulting assignments with public and private sector clients
Impactful presentation skills
Able to set out clear project plans
Business development:
Proven ability in selling strategic consulting projects in the public sector and healthcare
Ability to build and develop a strong business network that can be leveraged to
win work/ enhance sector knowledge
Highly adept at account management and sales
Sector Knowledge and research ability:
Broad and In-depth understanding of the relevant sector
Appreciation of the Relevant sector in Saudi/ the Middle East will be a plus
Highly detail orientated and up to date with latest trends in the relevant sector
Able to investigate and research designated subject matter.
Innovative and original in approach to research.
Capable of thinking outside the box.
A clear logical thought process.
High level of business acumen and commerciality.
Communication:
Fluent in English, written and verbal.
Preferably Arabic speaking
Able to clearly communicate in a concise manner.
Able to confidently present.
Proven ability of good listening skills.
Excellent ability to write/review reports.
Proficient in making proposals for clients
Proven ability to prepare and deliver presentations (internally and client facing)
Interpersonal:
Confident, positive and friendly approach.
Excellent team playing ability.
Ambitious.
Hardworking.
Diligent.
Prepared to work the hours required of the role.
Flexible and adaptable.
Able to work to tight deadlines.
Strong organizational skills with the ability to prioritize and meet deadlines on multiple projects
Experience:
4 – 6 years of experience with a firm of repute in Healthcare.
Ideally post graduate degree.
Extensive and demonstrated consulting skills background.
Extensive experience of developing business strategies and business planning.
Strong market research capabilities.
Experience of business improvement strategies.
Proven track record of sales and Business development .
تفاصيل الوظيفة
منطقة الوظيفةجدة, المملكة العربية السعودية
قطاع الشركةالمحاسبة
طبيعة عمل الشركةصاحب عمل (القطاع الخاص)
الدور الوظيفيالإدارة
نوع التوظيفغير محدد
الراتب الشهريغير محدد
عدد الوظائف الشاغرةغير محدد
المرشح المفضل
المستوى المهنيإدارة
عدد سنوات الخبرةالحد الأدنى: 4
منطقة الإقامةالمملكة العربية السعودية
الشهادةماجستير